Reference
N50° 14'44" W119° 19'52" Elevation 1140′
Communication
MF Unicom 122.800 5NM 4100 ASL (Except area within class "D" airspace)
LWIS  123.175 MHz.
Flight Planning
Kamloops FIC  1.866.992.7433
1.866.541.4101
NOTAM FILE CYVK

A computer is available to itinerant pilots in the TERMINAL BUILDING, courtesy of the Vernon Airport.   It is there for checking  weather, NOTAMS and filing flight plans.
Navigation
Non-Directional-Beacon 6K 302 (M) N50 21 00 W119 15 36 182° 6.6 NM to Airport.
Airport Procedures:
DAY: Left hand circuit 05/23  2400 ASL
NIGHT:  Fly Right hand circuit for runway 05 @3000′ ASL.
PAPI/ARCAL-122.8 Type K
AIRPORT WEB CAMS
View to the EAST
View to the WEST
Updated every 10 minutes, the last 3 hours of images are displayed.
This server is available 24 hours a day, seven days a week. Every effort has been taken to provide the most recent and reliable information available. However, timely and accurate delivery of data and products from this server through the Internet is not guaranteed and should not be relied upon for flight planning.
Please contact your local Flight Service Station for the most up-to-date weather conditions.
NAV CANADA Aviation weather CAMS @ CYVK
Fly to Vernon for Lunch
Pilots looking for a "$100 Hamburger flight" can consider Vernon.  Often there will be members at the Flying Club to welcome you with a coffee or cold drink.  A short 15-minute walk brings you to Tim Horton's, McDonalds, Subway and a pizza place.   Okanagan Lake is very close, with a large sandy beach and shady park, ideal for a sunny afternoon picnic lunch.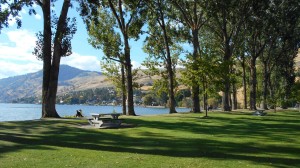 Services
Minor/Major servicing available.  Parking: bring tie-downs.
Runway: limited winter maintenance
Runway condition report APM 1.250.545.3035
Fuel
Check here for the latest fuel prices!
100 Low Lead (self serve), major credit cards and debit accepted.
Jet A-1 – call out 250-309-CYVK (2985).  After hours call out charges may apply.
Links
LEARN TO FLY with FULL MOON AIR SERVICES
Accommodations/Restaurants in Vernon
AV Canada
BC Pilots
COPA
NAV CANADA: Updates on RCO's & Other Information
Private Pilot Flight Test Guide
Webster Memorial Trophy Competition
Western Canada Rotax Engine Dealer/Rotech Research
Vancouver Soaring Association