Provincial Emergency Program – Air Search and Rescue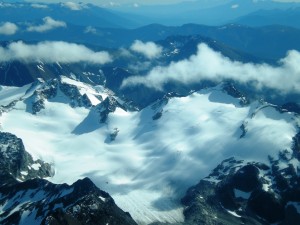 The Provincial Emergency Program Air, or PEP AIR, is a BC-wide volunteer aviation association dedicated to the promotion of aviation safety, and to the provision of air search support services to the National Search and Rescue Program.
Membership is open to aircraft owners and pilots, as well as to those who wish to receive training as spotters and navigators. Members receive training in fields such as aviation safety, meteorology, survival awareness search techniques, and procedures.
PEP AIR augments Canadian Forces (CF) primary resources during actual SAR missions and often assume personal risk in challenging environments and adverse weather….to help those in distress. Currently, PEP AIR has over 100 aircraft that are crewed by more than 900 pilots, spotters, and navigators. PEP AIR volunteers have given more than 25,000 hours of their time in volunteering in the last year alone.
PEP AIR is an associate member of the Civil Air Search and Rescue Association, or CASARA, and works closely with 442 Transport and Rescue Squadron with the Canadian Forces located at 19 Wing, Comox, BC.
Our Role:
Our primary role includes searching from the air, and conducting electronic searches on the ground. Although we encourage everyone to become proficient members of our air crews, we know that not all people will be able or desire to fly, or may not be physically able to fly. We recognize that there are many other equally important ground related duties and assignments that members might undertake.
In addition to training search professionals, PEP AIR assists the RCMP (Royal Canadian Mounted Police), the Canadian Military and its divisions, PEP Ground Crews and local municipal forces in searching for aircraft, boaters, hikers and others.
Volunteers:
There are many volunteer positions available for people of varying levels and capabilities.
Some of the air operations positions are:
• Pilots
• Navigators
• Spotters
• Logistics and support (administration)
Search Headquarters Crews:
• Flight Operations
• Logistics and support
• Administration
• Security
• Communications
How to Join:
To inquire about joining PEP Air in the Vernon area, contact the Area Deputy.
The province is divided into a number of zones. Vernon is part of the Central Zone. Other areas of the Central Zone are: Williams Lake, Kamloops, Kelowna and Penticton. The Vernon area is staffed by two airplanes and pilots, three navigators and about 10 spotters.
Vernon Area conducts meetings on a monthly basis. As a result, Vernon CASARA members meet on the second Thursday of the month at the Vernon Flying Club. These meetings start at 7:00 PM and run one to two hours. Most of the content is ground school with some administrative and social interaction.
Search and Rescue exercises, (SAREX) form the backbone of CASARA. For crew members to continue to be current: Pilots must fly 6 one hour training flights in addition to 3 hours of ground school, Navigators must fly 4 one hour training flights in addition to 4 hours of ground school , Spotters must fly 2 one hour training flights in addition to 3 hours of ground school.
John Jorimann and Stan Owen as Casara pilots fly as many hours each year as is required to re-certify Vernon's pilots, navigators and spotters.
Our Zone Commander is Chris Campbell of Penticton.
Vernon Area Deputy: John Jorimann
C: 250-308-9432